Tiberius Mclaggen
Basics
Name: Tiberius McLaggen
Birthdate: 21 April 19—
Nationality: Irish
Bloodline: Muggleborn
Sexuality: Heterosexual
House: Ravenclaw, Class of 1969
Occupation: Wizenagamot Memeber
Alignment:
Personality
Relationships
Family
Parents
Keefer McLaggen - father
Richard Nottingham - father, in-law
Alda McLaggen nee Marano - mother
Perla Nottingham - mother, in-law,
Siblings
Love Life
Significant Other
Children
Past Relationships
Friends
Best Friend
Friends
Enemies
History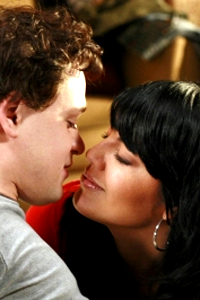 Once he made prefect he adopted the role of 'Big Brother' to all of the younger yearlings, except you know, his actual younger brother. He went out of his way to help his housemates and first and second years with there homework while at at the same time going out of his way to point out what Finn was doing wrong, always addressing him as Phineas, mostly because he knew Finn hated it.
Plots/Events
working on it!
Threads
09.28.1978 - Elena and Tibs are out shopping for Cormac (and baby Finn) and Tibs suggest buying a house.
10.10.1978 - Tibs shows up at Finn's house after being beat up by Hamilton Nott.
Journal Entries
.001 | 02.04.1978- Tibs tries to find a date for the Ministry Ball
.002 | 02.14.1978- Tibs tells Finn he's been promoted to the Wizengamot
.003 | 03.11.1978- Tibs tries to tease Finn about talking to one of his one night stands and fails.
.004 | 03.25.1978- Tibs is making sure he's getting tickets to his brother's quidditch match
.005 | 04.16.1978- Tibs is bored. :[
.006 | 05.06.1978- Tibs is all smiles :) and tells Finn he's bought a ring.
.007 | 05.09.1978- Tibs introduces the world to Elena McLaggen, his wife.
.008 | 05.19.1978- Tibs points out Finn and Joy are dirty dirty liars.
.009 | 05.25.1978- Tibs asks Finn how he feels about being an uncle.
.010 | 06.02.1978- Tibs proposes a honeymoon to Elena
.011 | 06.09.1978- Tibs makes plans for honeymoon with Elena, makes sure his brother is still alive and checks on his brother's baby's mama and his nephew.
.012 | 07.14.1978- Tibs announces his return to England.
.013 | 08.11.1978- Tibs shows of his new pet, Drewbie the bearded dragon.
.014 | 08.21.1978- Tibs is in a super good mood! Wonder why :o
.015 | 08.26.1978- Tibs complains about the Ministry Registry thing.
.016 | 09.05.1978- Finn Finn Finn Finn Finn. Bwhahaa
.017 | 10.07.1978- Tibs wishes Elena a Happy Birthday
.018 | 10.11.1978- Emo Tibs changes his mind about the Ministry Registry and declares him self a bloody hypocrite.
OOC
Journal Name: mctiberius
Player: Leigh
PB: T.R. Knight
Previous PBs: Seriously?
Previous Players: Seriously?
Font:
page revision: 11, last edited: 19 Oct 2007 15:58